Marie Lecluyse
Designer / Marie Lecluyse
Photographer / Cafeine
Product / Thalostuc
Location / Eine
Discover the power of natural light and mineral stucco walls in your interior with Thalostuc. Our recent collaboration with architect Marie Lecluyse shows how the colour and texture of mineral stucco finishes can be enhanced by natural light. By making clever use of light, we created a warm and inviting living space in which the decorative plasters are shown to their full advantage.
Thalostuc's mineral stucco finishes were applied with precision to make the most of natural light. The subtle nuances in colour and texture are fully reflected in the play of light and shadow, creating a unique and captivating interior atmosphere.
Experience for yourself the beauty of Thalostuc's decorative plasters and discover how to use light to make your interior shine. With the right choice of colour and texture, you can transform your home into a warm and cosy place where you feel at home.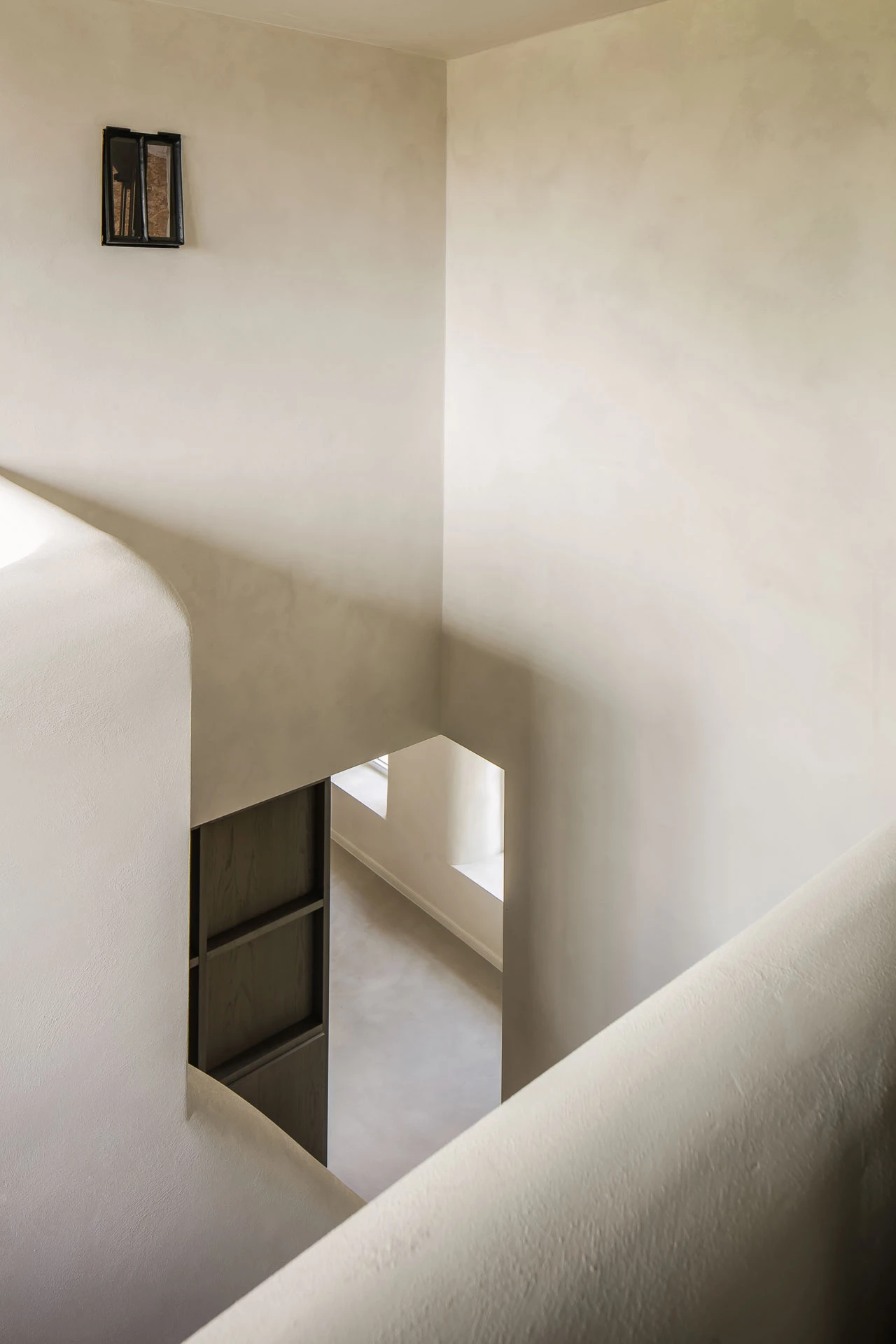 Come by and create with us
We are happy to give you the opportunity to convert your own story into a personal, authentic colour. Visit our studio and get started with our colorist. We provide a hot coffee and are happy to participate in your story. We help you find the right texture and color intensity.
Contact us